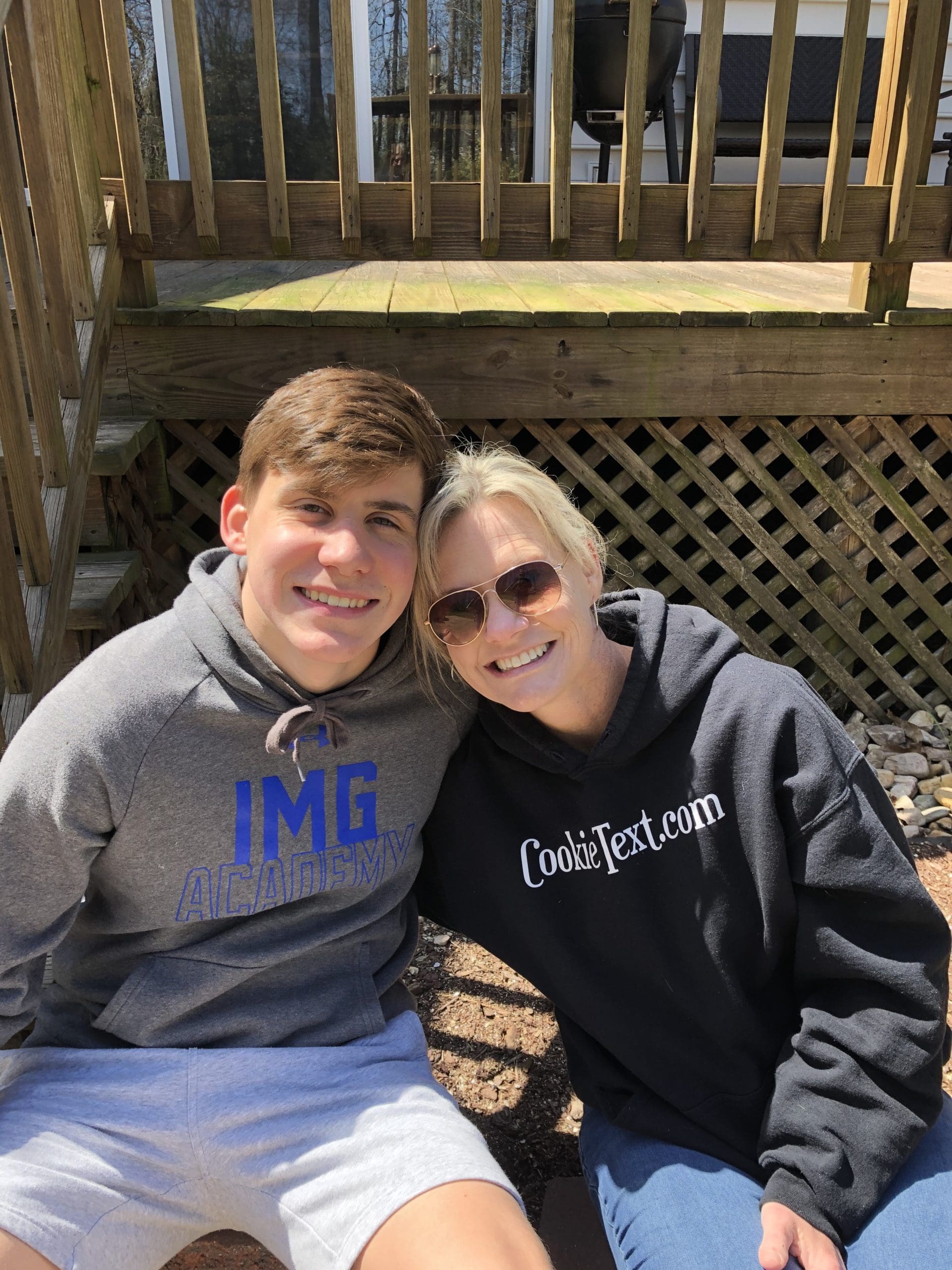 Local Mom Makes Good (Cookies, that is)!
I grew up in Hampton, Virginia. In what is now the hip section known as Phoebus. My parents used to go up to Clyde's and play shuffleboard. If we were super lucky my dad would take us to Fuller's for a plate of fries and some Root beers. Clyde's is no more. Fuller's is now reinvented as a Raw Bar on a different corner in town.
I worked in Newport News…most of you from my area and era would remember the days of Heartbreak Alley: a giant nightclub with two then three different bars contained within. I'd work there in the evenings and did an internship then some temp work at Newport News Social Services, practically in the same parking lot.
When I had my own family we relocated to the Tabb section of York County/Yorktown to raise our boys. My three sons all graduated from Tabb High. You can't live in Tabb without popping into Poquoson for groceries or a sunset. All these places are interconnected.
When I launched a cookie cake delivery business back in 2011, I imagined we would deliver to a very small footprint around Yorktown. That quickly changed and expanded.
It makes sense that both Hampton and Yorktown are now big sources of customers for us. Certainly my initial customers were people that knew me and trusted me to follow through…and the majority of people that knew me at the time were from the places I had lived the longest.
We now have quite a bit of business from Williamsburg as well, partly because we deliver to William and Mary, but also because of our family ties to the Virginia Legacy Soccer Club that is based in Williamsburg.
Hampton Roads is my home. I like that I recognize so many names that come through on orders. I laugh that it's the same for my team-mate, she loves telling me stuff like a sender was her "mom's neighbor's daughter who later helped lead Sunday school with her'. I take pride that on the rare days that I personally deliver some of our orders that I know six different routes to the same place. I am proud that my company provides and exceptional product and service to my own community. I am proud that we are also able to give back to this community in countless ways.
When you shop local you support the heart and soul of our community, and I thank you.