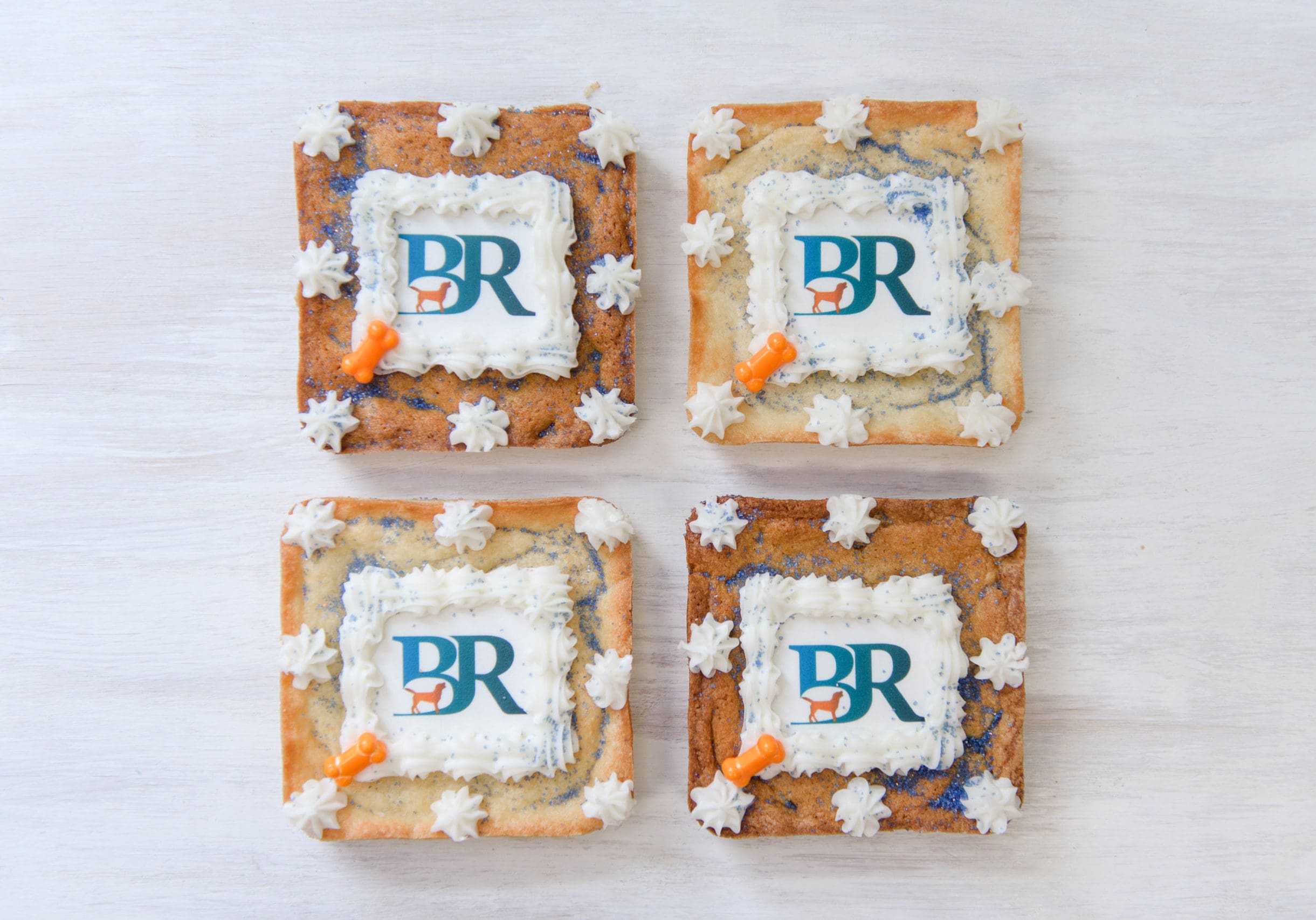 Share Your Unique Business Personality
Use Text or Images and Logos on our made-from-scratch cookies to share your special message. Welcome new clients, thank co-workers, or acknowledge the kindness of a referral with a delicious cookie cake that's hard to resist.
We do offer delivery options out of our normal range for bulk and business orders.
We provide the perfect executive gifts for both your Human Resources and Marketing needs.
When you need business gifts, look no further than Cookie Text. We make your ordering experience easy and strive to become your 'go-to' for business gifts.
Click the link below or call us directly at 757-255-8577 so that we can personally work with you to place your order.
We look forward to working with you!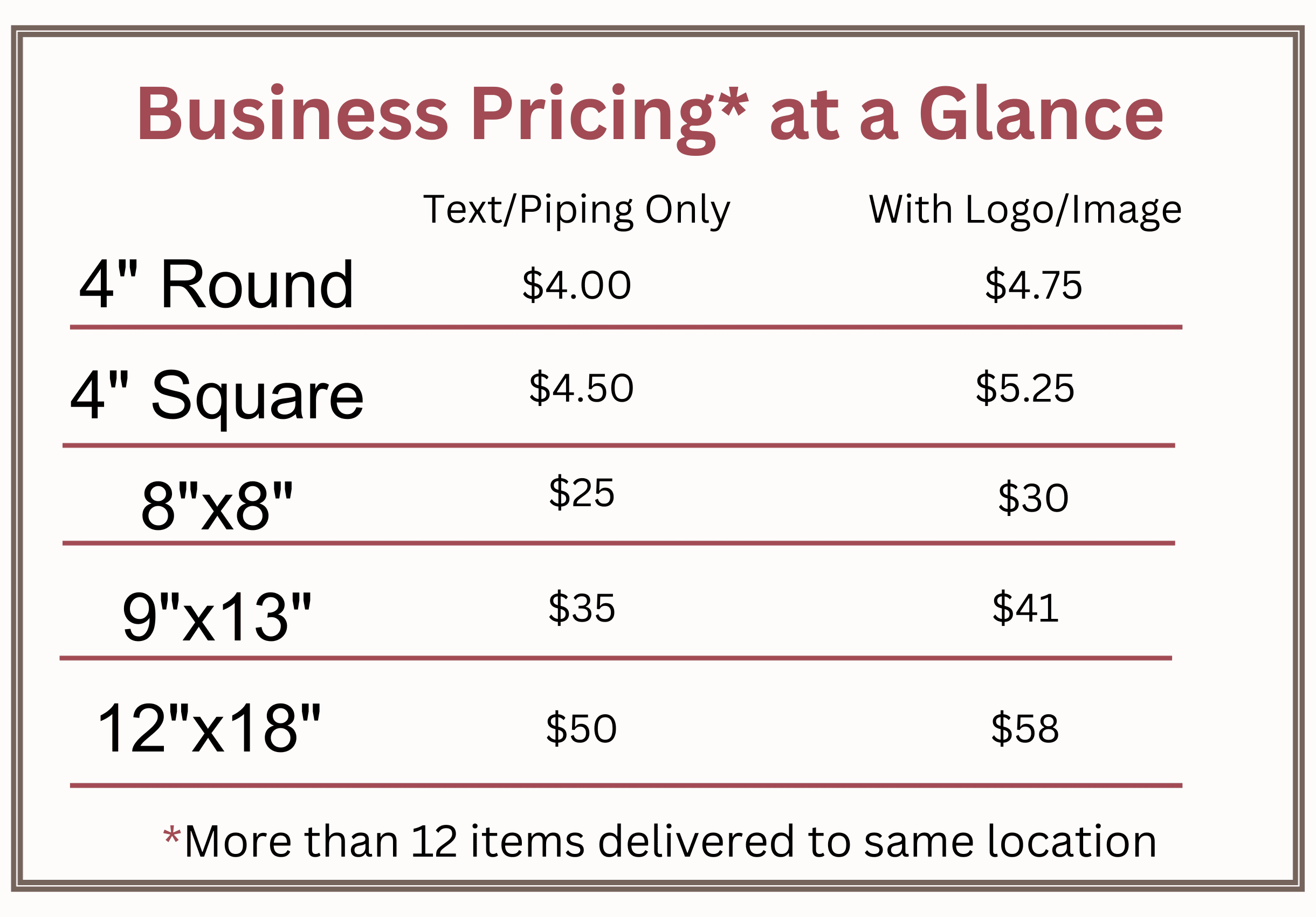 your special message + our homemade cookie...
hand delivered for any occasion.
Local Businesses Love Cookie Text