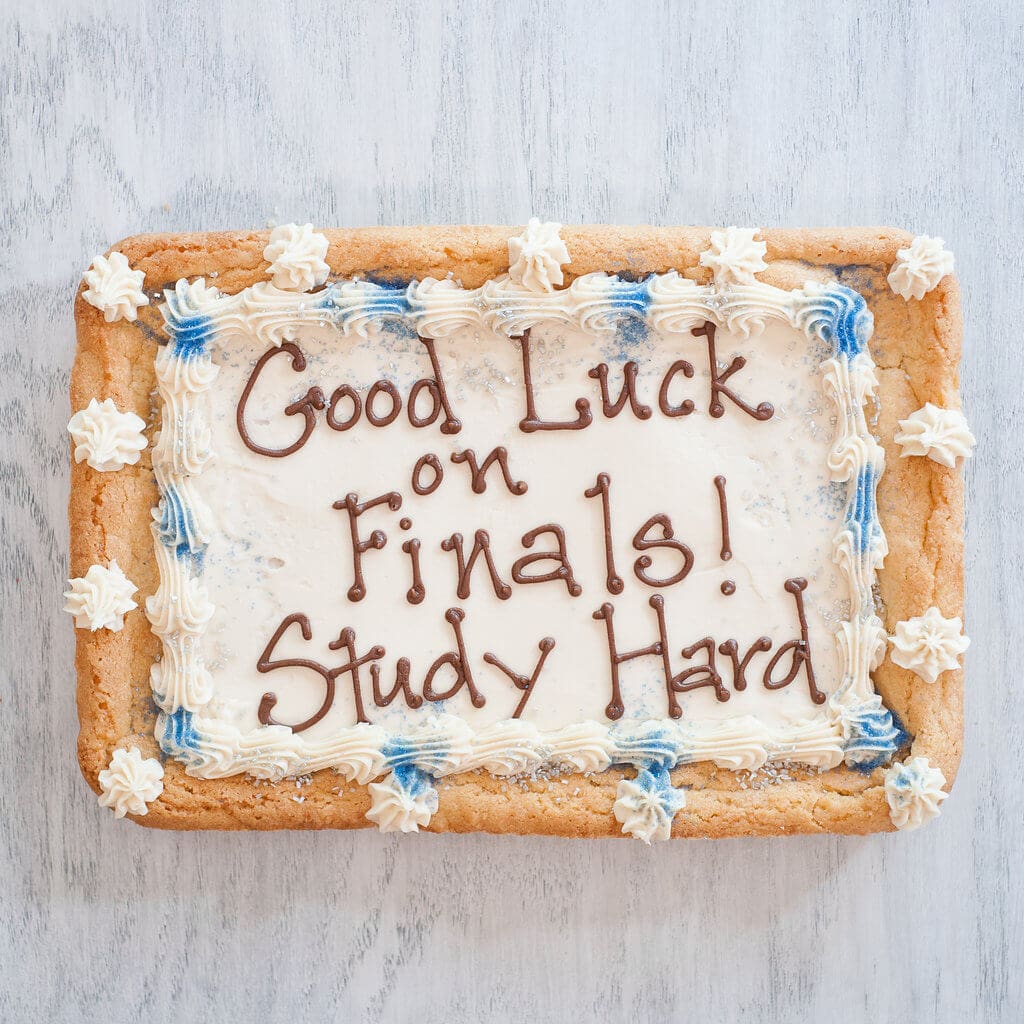 A Mom-trepreneur Perspective
Though we didn't launch Cookie Text specifically as a college-student service, we are in close proximity to four Universities (ODU, CNU, W&M, HamptonU). As we've built our brand and gotten our footing, we've done what we can to reach out to parents of these schools to let them know we can provide CookieText® cookie cakes for their students.
I'd like to say that reaching these parents has been easy. Not so much. I've had the most success with Christopher Newport University. They now allow me to attend their freshmen move-in vendor fair and put fliers in goodie-bags for family weekend. I've made countless trips to Hampton University. I've brought samples and fliers. Still no luck.
A fellow soccer parent who is a professor at William and Mary was kind enough to give me the information I needed to participate in the W&M freshman-move-in vendor fair. I couldn't be more grateful. When I dreamt up the company, I imagined delivery within a very specific mile-radius. We've evolved though and currently deliver all the way from Virginia Beach to Williamsburg.
Delivery Areas
We currently offer free delivery to free to Hampton, Poquoson, most of Newport News, and Yorktown.
Based in Yorktown, we can't send a driver to Williamsburg or Norfolk with a fresh-baked CookieText® cookie cake and not cover the cost of getting it there (at least until we have Cookie Text kitchens in Williamsburg and Norfolk)! So there is a fee for delivery to Williamsburg and Southside. You can always check delivery charge by zip code on our Delivery Areas page.
Cookie cakes are not created equal
Of course, one can go online and find several companies that would ship cookies to their student at any of the four local universities. These items might even be slightly more affordable than CookieText®. But they won't be made from scratch with butter and sugar and eggs and vanilla. They'll have shortening and corn syrup and preservatives. And they won't have been baked that day.
At the risk of being corny, the store bought cookie cakes won't be made by moms who love their kids as much as you love yours.
It wouldn't be much of a tagline, but sometimes I'd like to say, "CookieText®, baked and delivered by people who give a crap."
We treat your delivery like it's a delivery to our own child that we love and miss. We make it from scratch, bake it to order, hand-deliver it to their college campus, and then text your child to let them know it's waiting for them. Why? Because if I was trying to send something to my child from afar, I'd like the very same. So would every person that we employ.